EXPLORING SYDNEY:
TOP THINGS TO DO IN
THE CITY
Sydney is a vibrant and exciting city with something to offer everyone. Whether you're interested in history, culture, nature, or simply want to relax on the beach, you'll find plenty to do in Sydney.
From visiting iconic landmarks like the Sydney Opera House and the Sydney Harbour Bridge to exploring the city's many museums and art galleries, this Australian city is definitely an exciting destination.
To truly make the best out of your time there, here are the top things you can do in Sydney:
1. Marvel at the Sydney Opera House
No trip to Sydney is complete without a visit to the iconic Sydney Opera House. This architectural marvel, with its distinctive sail-like design, is a UNESCO World Heritage site and hosts over 1,500 performances each year. Whether you're attending a show or simply admiring the structure from the outside, the Sydney Opera House is a must-see.
2. Relax at Bondi Beach
Bondi Beach is synonymous with Australia's laid-back beach culture. Spend a sunny day lounging on the golden sand, surfing the waves, or taking a dip in the Bondi Iceberg Pools, a public saltwater pool right next to the ocean.
Image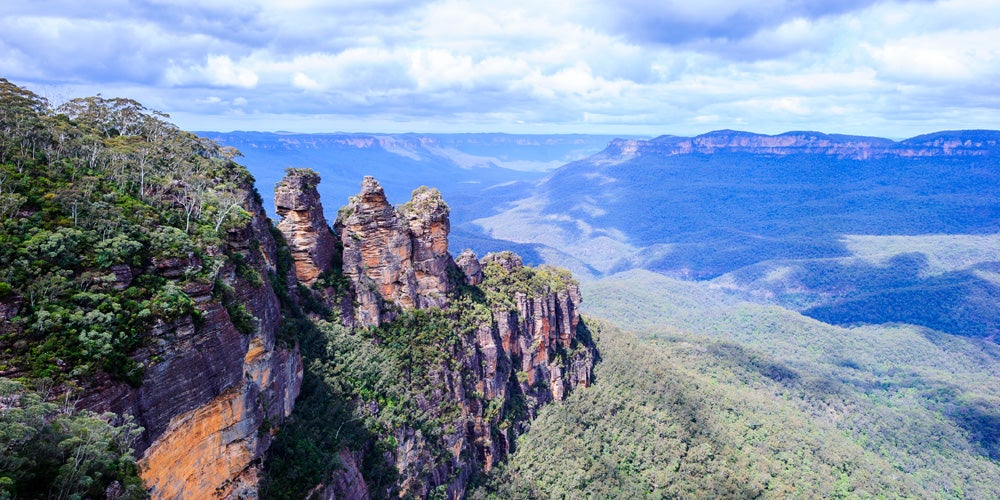 3. Explore the Blue Mountains
Just a short drive from Sydney, the Blue Mountains offer breathtaking views, scenic hikes, and a chance to encounter Australia's unique wildlife. Don't miss the Three Sisters, an iconic rock formation that's steeped in Aboriginal legend.
4. Stroll through Hyde Park
Hyde Park, Australia's oldest public parkland, is a tranquil oasis in the heart of Sydney. With its beautiful water features like the stunning Archibald Fountain, and lush greenery, it's the perfect spot for a leisurely walk or picnic with friends.
5. Visit Palm Beach
Palm Beach, a favourite getaway for Sydney's rich and famous, offers stunning views, pristine sand, and crystal-clear waters. It's also the filming location for the popular TV show Home and Away.
Image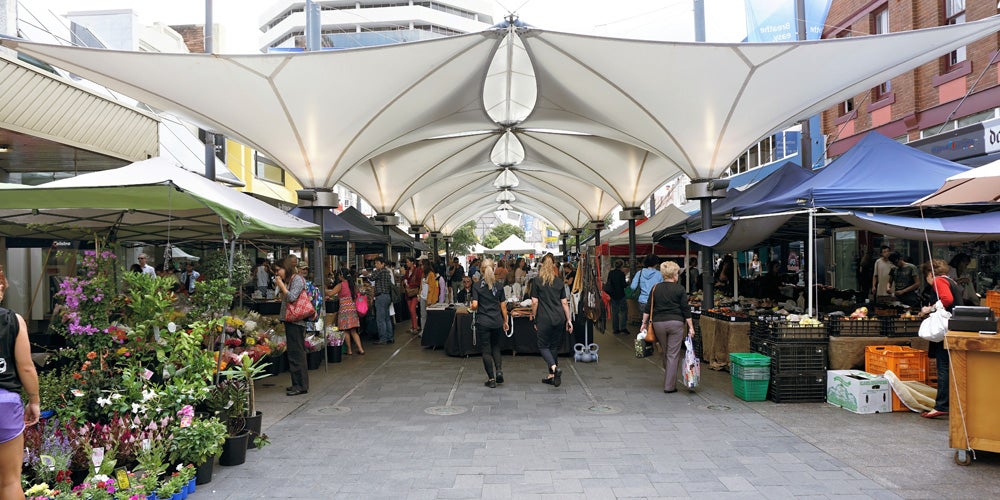 6. Shop at a Local Farmers Market
Experience Sydney's vibrant food scene at a local farmers market. From fresh produce to artisanal cheeses and baked goods, you'll find a bounty of delicious treats to sample and buy.
7. Excite Your Taste Buds at Top-Rated Cafes and Restaurants
Sydney's culinary scene is diverse and exciting. From award-winning fine-dining establishments to cosy neighbourhood cafes, there's something to suit every palate.
8. Shop Hop
Sydney's shopping centres are more than just places to buy your favourite items. With their mix of local and international brands, food courts, and entertainment options, they're a destination in their own right.
Image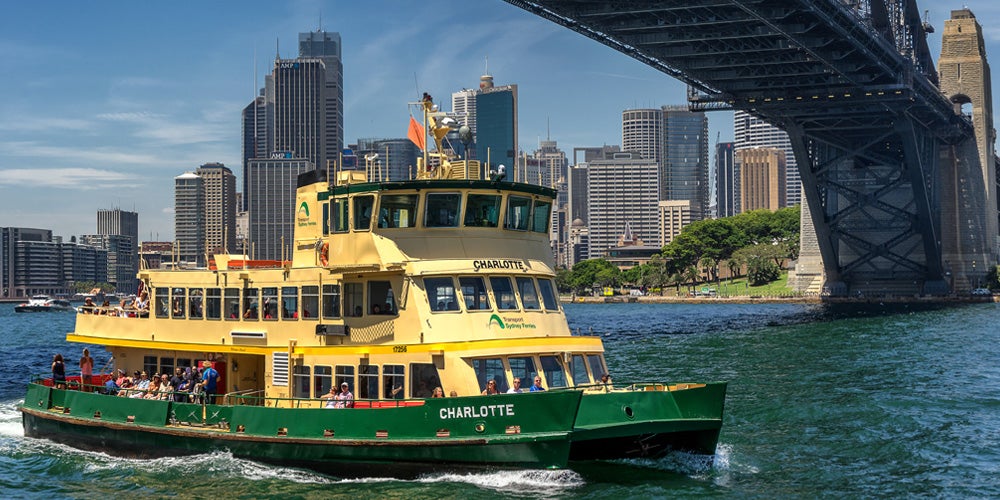 9. Take a Ferry Ride
See Sydney from a different perspective by taking a ferry ride. Whether you're heading to Manly, Watsons Bay, or just cruising around the harbour, it's sure to be a delightful experience.
10. Enjoy a Day at Taronga Zoo
Meet Australia's native wildlife and animals from around the world at Taronga Zoo. With its stunning harbour views, it's more than just a zoo – it's also a conservation hub.
Fast-Track Your Way to Sydney
Now that you've got a taste of what Sydney has to offer, why not make it your next study destination? UniFastTrack Transition Program Online (TPO) can assist you to do just that.
The TPO is a 100% online program designed for international high-school leavers looking to enter the university of their dreams, but who have just missed out on direct university entry with their high school results. Certified by UNSW College and delivered by OpenLearning, it offers 5 study stream options that support your choice of undergraduate degree, and readies you for your university education in a convenient, fast, and flexible way.
In just 4 months, you will be ready to pursue a Bachelor's degree with our Australian university partners (yes, this includes those in Sydney!), as well as our university partners in the United Kingdom, New Zealand, and Ireland.
With four intakes per year, you have multiple opportunities to get back on track for your university journey. As a UniFastTrack TPO student, you will be given the necessary tools and guidance through project-based learning, daily check-ins, and customised coaching, and build up your social skills through group work.
The best part? You can complete the program fully online, from anywhere in the world. So, ready to fast-track your pathway to Sydney and check off our list of must-do activities in the city? Schedule a call with our Student Advisors today to learn more about UniFastTrack TPO.