FREQUENTLY ASKED QUESTIONS
Image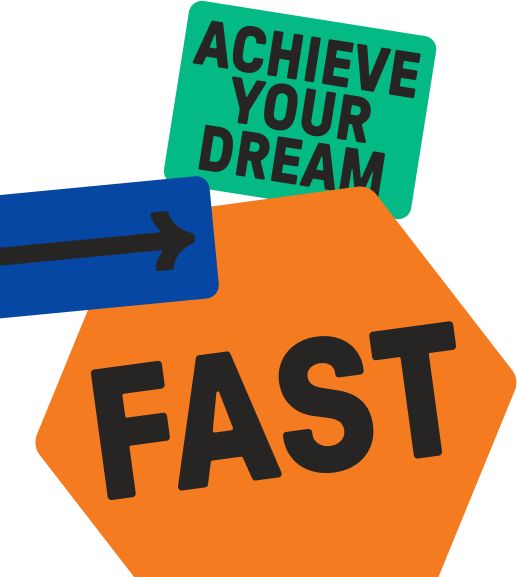 WHO IS UNIFASTTRACK FOR?
UniFastTrack Transition Program Online (TPO), certified by UNSW College and delivered by OpenLearning, is a convenient, fast, and flexible pathway to universities in Australia, New Zealand, the UK, and Ireland for ambitious high-school leavers who narrowly missed direct entry requirements or intakes. 
This 100% online program is perfect for students who need support bridging the gap between school and university, so that they can study abroad with confidence and access the best opportunities in life and learning. 
WHY SHOULD I CHOOSE UNIFASTTRACK TPO?
At UniFastTrack, our mission is to expedite your entry to your dream university abroad and prepare you for life as an undergraduate student, so that you can chase your dreams with confidence and define your own success on the world stage. 
Our Transition Program Online takes only 4 months to complete and is delivered 100% online for maximum flexibility, with modules carefully designed to provide an interactive, engaging, and impactful learning experience. With a high pass rate thanks to its top-quality education, teachers, and learning materials, the program has an affordable entry point that makes it the smart choice for students the world over.
WHAT ARE THE AVAILABLE STREAMS OF STUDY?
UniFastTrack TPO offers 5 popular streams of study: Actuarial Studies, Commerce, Design & Architecture, Life Science, and Physical Science. 
I NEED HELP CHOOSING THE RIGHT STREAM. WHERE CAN I GET ADVICE?
Deciding on the stream that best supports your undergraduate study goals is an important and exciting step, but we know it can also be a difficult choice to make. Get in touch with our expert Student Advisors for advice on which stream is right for you.
HOW MUCH DOES UNIFASTTRACK TPO COST?
Tuition fees are currently $19,949 AUD, with the amount subject to change depending on the year you commence your studies. For more information, visit this page. 
WHO ARE YOUR PARTNER UNIVERSITIES?
We are proud to have globally renowned universities in 4 countries as partners. They are: 
Australia 

UNSW Sydney

Western Sydney University

New Zealand 

University of Auckland 

Victoria University of Wellington

United Kingdom 

Aberystwyth University

Arts University Bournemouth 

TEDI London 

University of Portsmouth 

Swansea University 

Brunel University London 

Republic of Ireland
WHAT IS THE MINIMUM IELTS SCORE TO QUALIFY FOR THE PROGRAM?
The minimum overall IELTS score to qualify for UniFastTrack TPO is 6.0. You need a minimum score of 5.5 in the Writing section, and minimum sub-scores of 5.0.  
Other English-language tests and minimum scores accepted for the program can be found on this page.  
HOW DO I APPLY FOR UNIFASTTRACK TPO?
Get in touch with our Student Advisors to get a complete list of documents. Submit the application form along with the required documents, including your high-school transcripts and English-language test result, for review by the admissions panel. Accept your offer and pay the program fees to confirm your placement. You're now one step closer to university! 
WHAT DEGREE CAN I STUDY AFTER COMPLETING THE PROGRAM?
The successful completion of UniFastTrack TPO puts you on track to pursue a Bachelor's degree at our partner universities. Your choice of study stream during the 4-month TPO may inform your choice of Bachelor's degree at university.  
WILL I NEED TO ATTEND PHYSICAL CLASSES AT ANY POINT?
UniFastTrack TPO, delivered by OpenLearning, is natively digital by design. The program is developed by international online learning experts for the 100% online delivery of impactful, effective, and transformative education to students regardless of their location. The interactive and collaborative nature of the program ensures a rich and dynamic experience where no student is left behind or feels isolated, even when studying from home in their respective countries.  
HOW IS STUDENT PERFORMANCE ASSESSED?
UniFastTrack TPO ensures students' holistic development through project-based learning, daily check-ins, customised coaching, and social interactions through group work. Evaluation also includes portfolio and interview assessments. 
WHEN IS THE PROGRAM'S NEXT INTAKE?
UniFastTrack TPO offers 4 intake points throughout the year, in February, March, August, and November. This gives you multiple opportunities to enrol and take your first step towards your dream university in Australia, New Zealand, the UK, or Ireland.