100% ONLINE AND CERTIFIED
UNIFASTTRACK TRANSITION PROGRAM ONLINE
UniFastTrack Transition Program Online (TPO), certified by UNSW College and delivered by OpenLearning, is your trusted 4-month pathway to universities in Australia, New Zealand, the UK, and Ireland – and a world of opportunities. 
* Australia's fastest online pathway via UniFastTrack TPO's partner universities.
** Tuition fees may vary based on the year in which you begin your studies. Fees are reviewed annually and may exceed the estimated amount published. Fee adjustments, if applicable, take effect at the start of each calendar year. The approximate fees published are for tuition only and do not include other fees or charges.
Image

STUDY STREAMS
UniFastTrack TPO is an international pathway program that offers 5 popular streams of study with modules designed to equip you with the knowledge and skills to confidently pursue your undergraduate degree of choice at your dream university abroad. 
You will improve your English, presentation, academic, and critical-thinking skills, as well as enjoy customised support to help you transition seamlessly into university life. 
ENTRY CRITERIA
This program is the perfect choice for high-school leavers with proficient English skills and independent learning abilities. Subject-specific minimum grades or assumed knowledge may be needed depending on your preferred stream. 
Image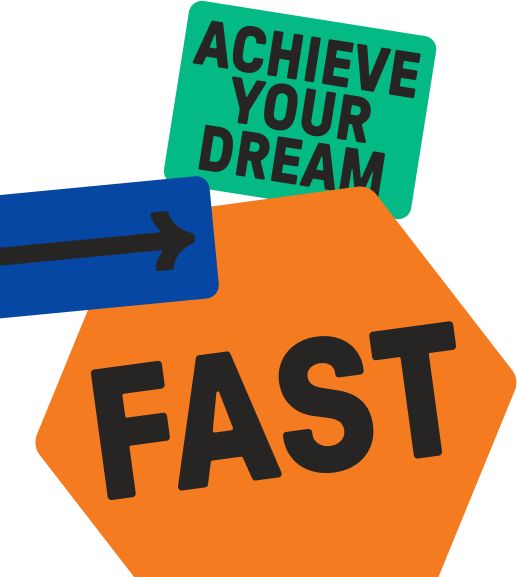 HIGH SCHOOL QUALIFICATION
Where did you receive your qualification?
HKDSE - 13, total over 5 best subjects
AISSC/CBSE - 9, total over 4 best subjects from AISSC or Ave
ISC - 65% average over 4 subjects
State Board (Maharashtra, Tamil Nadu, Karnataka) - 70% average
State Board (Bengal, Bihar, Chandigarh, Delhi, Haryana, Punjab, Uttar Pradesh) - 80% average
State Board (Other States) - 90% average
STPM - 4 total (aggregate of all subjects presented on the certificate)
UEC - 7.5, C7 average in 5 subjects
A Level - 5 or better, total of max 3X H1, max 3X H2 and max 1 X H3 subjects
H1: Level counts as half the value of H2 Level
Diploma of General Education - 28, total of 4 subjects
Maths Requirements for Science Streams - 7
Other qualification such as A-Levels is accepted
Get in touch with us for a free consultation now
Please get in touch with us
---
ENGLISH REQUIREMENT
UNSW College recognises the following countries/regions as English-speaking: American Samoa, Australia, Bahamas, Barbados, Belize, Botswana, Canada, Fiji, Gibraltar, Ghana, Guyana, Ireland, Jamaica, Kenya, Lesotho, Liberia, New Zealand, Nigeria, Papua New Guinea, Singapore, Solomon Islands, South Africa, The Gambia, Tonga, Trinidad and Tobago, United Kingdom (including Northern Ireland), United States of America, Zambia, Zimbabwe.
50, Writing 46 (subscores 38)
6.0, Writing 5.5 (subscores 5.0)
169, Writing 162 (subscores 154)
3 EASY STEPS TO ENTER UNIVERSITY
Step
1
APPLY FOR UNIFASTTRACK TPO
Submit the application form along with the required documents, including your high school transcripts and English-language test result, for review by the admissions panel.  
Step
2
ACCEPT YOUR OFFER
Accept your offer and pay the program fees to confirm your placement.  
Step
3
COMPLETE IN 4 MONTHS
Enjoy guidance and support from educators, study coaches, and your classmates throughout the program, and transition seamlessly into university life.  
"The Program has taught me many great things – one of them is how to be a self‑reflective and independent learner. I've learned not only to engage with my peers, but with the course itself. With the constant support that the program provides, I believe that I can reach my highest potential in academic learning in preparation for university." 
Janine Hernando, the PhilippinesTransition Program Online Graduate
"OpenLearning is a unique platform where I can connect, interact with and consult my teachers, study coaches and my classmates and group members. My teachers and study coaches give me a feeling of home and care about my requirements, and this is very unique from other online learning platforms." 
Divyansh Shekhar, IndiaTransition Program Online Graduate
Image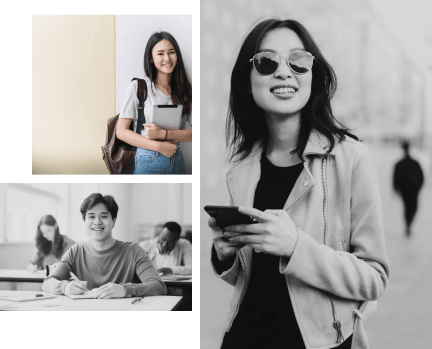 OUR PARTNER UNIVERSITIES
Prepare for an incredible global experience and top-quality education at any of our renowned partner universities.