100% ONLINE AND CERTIFIED
DESIGN & ARCHITECTURE
Can't wait to make your creative mark in the world as a Design or Architecture professional? Look no further than this stream.  
Demonstrate understanding of the history of design and apply appropriately. 

Demonstrate understanding of a design brief and apply an iterative process in response. 
Demonstrate independent critical thinking to solve design problems innovatively and purposefully. 

Present visually refined projects that demonstrate understanding of design aesthetics, knowledge, and skills.  

Demonstrate visual and verbal communication as appropriate. 

Showcase mastery of the skills and concepts covered in the course during a 1:1 interview with your assessor. 
Create composite digital images and apply modifications using the appropriate tools, techniques, and processes. 

Manipulate and organise text and images using industry-specific design software. 

Produce and publish electronic and paper-based information products of an appropriate visual standard in response to a brief. 

Demonstrate independent and effective capacity to locate and utilise resources to manage personal learning in response to continuing changes in technology for design. 

Engage in online interactions that demonstrate reflective and critical thinking. 
Showcase mastery of the skills and concepts covered in the course during a 1:1 interview with your assessor. 
Explain and appropriately use management concepts to articulate critical responses to specific management issues. 

Apply management theory to analyse scenarios and case studies, and effectively solve problems. 

Use a decision-making framework to independently make and justify individual and team decisions. 

Debrief and evaluate your teamwork performance in light of activity learning outcomes and relevant management theory. 
Demonstrate effective and appropriate communication in a range of contexts. 

Showcase mastery of the skills and concepts covered in the course during a 1:1 interview with your assessor. 
Create and pursue language learning goals, and solicit and integrate feedback in a self-directed and reflective approach. 

Contribute analysis and recommendations actively within a group, both in written and spoken modes. 
Produce written reflective and evaluative texts by analysing ideas, evaluating alternative views, making criterion-based judgements, and searching for well-informed answers to self-generated questions. 

Apply academic listening skills to comprehend spoken texts in lectures and discussions. 

Prepare and deliver formal oral presentations on suitable topics, and participate in academic group discussions. 

Locate and evaluate authentic academic resources, and process written information. 

Demonstrate an awareness of academic conventions with spoken and written academic texts. 
Showcase mastery of the skills and concepts covered in the course during a 1:1 interview with your assessor. 
"The Program has taught me many great things – one of them is how to be a self‑reflective and independent learner. I've learned not only to engage with my peers, but with the course itself. With the constant support that the program provides, I believe that I can reach my highest potential in academic learning in preparation for university." 
Janine Hernando, the PhilippinesTransition Program Online Graduate
"OpenLearning is a unique platform where I can connect, interact with and consult my teachers, study coaches and my classmates and group members. My teachers and study coaches give me a feeling of home and care about my requirements, and this is very unique from other online learning platforms." 
Divyansh Shekhar, IndiaTransition Program Online Graduate
Image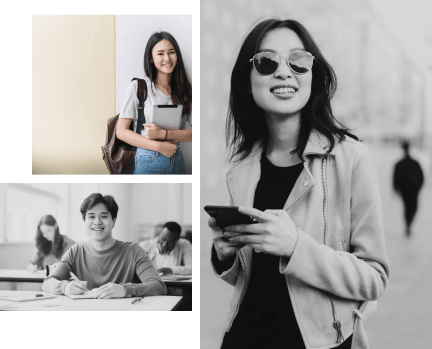 FAQs
Find more frequently asked questions on UniFastTrack TPO, online study, eligibility requirements, and more here. 
Image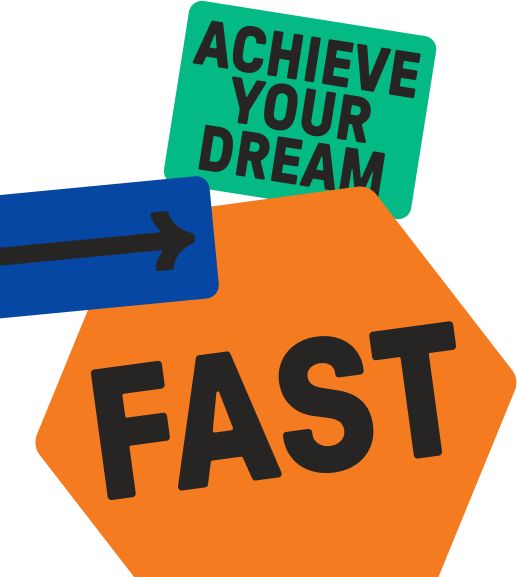 UniFastTrack Transition Program Online, certified by UNSW College and delivered by OpenLearning, is a convenient, fast, and flexible pathway to universities in Australia, New Zealand, the UK, and Ireland for ambitious high-school leavers who narrowly missed direct entry requirements or intakes.  
This 100% online program is perfect for students who need support bridging the gap between school and university, so that they can study abroad with confidence and access the best opportunities in life and learning. 
The minimum overall IELTS score to qualify for UniFastTrack TPO is 6.0. You need a minimum score of 5.5 in the Writing section, and minimum sub-scores of 5.0. 
Other English-language tests and minimum scores accepted for the program can be found on this page.   
UniFastTrack TPO, delivered by OpenLearning, is natively digital by design. The program is developed by international online learning experts for the 100% online delivery of impactful, effective, and transformative education to students regardless of their location. The interactive and collaborative nature of the program ensures a rich and dynamic experience where no student is left behind or feels isolated, even when studying from home in their respective countries.   
UniFastTrack TPO offers 4 intake points throughout the year, in February, March, August, and November. This gives you multiple opportunities to enrol and take your first step towards your dream university in Australia, New Zealand, the UK, or Ireland.   
Deciding on the stream that best supports your undergraduate study goals is an important and exciting step, but we know it can also be a difficult choice to make. Get in touch with our expert Student Advisors for advice on which stream is right for you. 
OUR PARTNER UNIVERSITIES
Prepare for an incredible global experience and top-quality education at any of our renowned partner universities.